Rep. Sondy Pope Honors Jane Farwell at Healthy Hoe-Down
At the February Healthy Hoe-Down, District 80 State Representative, Sondy Pope,  visted Folklore Village to present a joint citation by both the State Assembly, and the State Senate in honor of Jane Farwell's Centennial Celebration. Thank you to Representative Pope, and to Senator Jon Erpenbach for commending this joint citation to our State Legislature.  And thank you Sondy, for joining us and sharing in Jane's legacy!  Folklore Village also received a similat citation from Governor Scott Walker's office, which was announced during Jane Farwell's Centennial Celebration event, January 23, 2016.
A Winter Ride Out West with Pop Wagner & Bob Bovee
Together in Concert, Saturday February 27th  7:00 Doors, 7:30 Concert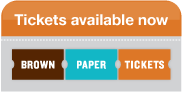 $15 General Admission
Call 608-924-4000 to reserve your tickets now with check or credit card. 
These 2 musical wranglers and purveyors of dry wit playing together are sure to give you a memorable night out here at our rolling hills concert venue! More Info Here.
Jane Centennial Celebration Photographs From Dick Ainsworth
The wonderful Dick Ainsworth has provided a link to his fantastic photos of the recent Jane Farwell Centennial Celebration. Please visit the site to see just how magic, inspiring and memorable a day it was! http://www.qwerty.com/FLV/
Upcoming 3 Day Festival!
Spring Swedish Music & Slängpolska Weekend
March 18th-20th
With Swedish instructors: Karin Hansen & Ellge Jakobsson and
Christer & Kristina Samuelsson
Folklore Village Centennial Fundraising Raffle 2016
As we celebrate Folklore Village Founder Jane Farwell's 100th birthday, one of our special events is a Centennial Fundraiser. Several fabulous prizes are available, including a Centennial Quilt featuring the Folklore Village schoolhouse motif.
Details are upcoming and will be posted on the Folklore Village's website and Facebook page. Stay Tuned!
Tickets are $10 each or 3 for $25. The raffle will be held Saturday, November 12, 2016 during the Fall Fundraiser.
It's fundraising time again!
Many thanks for all who have sent in their yearly donations already.  We would like to especially recognize an Anonymous Benefactor who recently sent us a check for $5,000, and the Ittner Family Foundation, who sent a check for $10,000!  Learn how you can help kick start our Founder's Centennial Year of Jane Farwell by sending in your special gift:  http://folklorevillage.com/t1/contribute

Thinking of including Folklore Village in your estate planning?
 We have good news from Washington today:
December 18, 2015

As of this afternoon, both the United States House of Representatives and the U.S. Senate have passed a permanent extension of the IRA charitable rollover. President Obama is expected to sign the bill into law.
This provision, which had expired at the end of 2014, will now be effective retroactive to January 1, 2015. Unlike prior years, the provision is no longer scheduled to expire. Donors age 70 1/2 and older may transfer up to $100,000 from their IRA to a qualified public charity. The transfer will be made free of federal income tax and the gift qualifies for the donor's 2015 required minimum distribution (RMD) for the year.
 Many of you had been waiting for passage of this law before you acted on your IRA distribution for 2015. If you wish to direct an IRA distribution to Folklore Village, contact your administrator soon, as it can take some time for these distributions to be processed. Let us know if we can be helpful in any way.
************
Our Annual Report for 2014 is now available
Hover over the CONTRIBUTE button above, or use this direct link:  2014 Annual Report
CONTACT: 3210 CTY BB Dodgeville WI  53533  608-924-4000