Friday, February 27th
Beverly Smith & John Grimm
Doors 7:00, Concert 7:30, $15 General Admission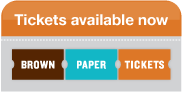 Tickets available through http://beverlysmithjohngrimm.brownpapertickets.com or call Folklore Village. 608-924-4000.
SATURDAY, February 7th  6:30 potluck
Join our Healthy Hoe-down sponsor, Trillium Natural Foods Community Coop-Mt. Horeb's Locally-grown and Organic Food Destination, for our first barn dance of the New Year! Trillium Co-op is a community-owned retail grocery store serving Mt. Horeb and the wider community of Southeastern Wisconsin. Owners and customers of Trillium Co-op enjoy a fresh, seasonal selection of foods grown and prepared by a talented core of local farmers and food artisans.
Open 8am - 7pm DAILY at 513 Springdale Street, Mt. Horeb, WI  53572  (608) 437-5288
It's Fund Drive Time...through January 31, 2015
It's not too late to donate!!
We hope you will join us in the joy of giving! Some of you have received letters as part of our Annual Ask. If for some reason you did not receive a letter, it's easy to give through our "Contribute" page: http://folklorevillage.com/t1/contribute
Our 2014 Premiums 
For a $100 donation, or more:  The Jane Farwell Sampler CD, with 22 songs from the Jane Farwell Collection of Music.
For a donation of $5,000 or more:  The Janesville Portland Cutter!  A restored and functional one-horse open sleigh.  Take your sweetie to Valentine's dinner in style!
We keep growing because of your support
For decades, Folklore Village has been a pioneer in the field of folklife education and presentation, helping people of all ages discover, honor, and strengthen these valuable folklife threads. We have grown through the years because of the generosity of the people and organizations that support us. Your financial support is deeply appreciated and used wisely. Not only does it keep us growing, it shows that you believe in and want to sustain our work. Please join us in ensuring that Folklore Village has the resources it needs to continue to be an arts and culture center dedicated to enriching lives with respect and understanding and the celebration of folklife. It's always a good time to donate to Folklore Village. We are also happy to talk about adding Folklore Village to your investment or estate planning. Please be generous today! Give by December 31, 2014 to take advantage of your 2014 tax deduction. 
It's so easy to donate!
Check: Please send to Folklore Village, 3210 County Road BB, Dodgeville, WI 53533
Paypal, Auto-give, or Credit Card: Use our "Donate" button (above) or call Folklore Village at (608)-924-4000
BMO Harris Bank Gives to "Folklife...Your Life" School Program
BMO Harris Bank has generously awarded Folklore Village's long-standing school program, "Folklife… Your Life," with a grant to fund 2015 programs for elementary age students and to assist those schools whose budgets would not normally allow participation in our program. "Folklife… Your Life" is a long-held program which centers on enriching lives with the appreciation of tradition and heritage. It provides fun and engaging activities such as arts and crafts, games, international folk dancing, and music all designed to highlight and celebrate family, community, and the way we live our lives. "Folklife… Your Life" encourages children to value their own cultural traditions and to recognize these traditions in their day to day lives. A sincere thank-you to BMO Harris Bank for supporting our program and students once again.