English Country Dance Weekend 2016 April 29th-May 1st
With caller Joanna Reiner and music from Foxfire
Enjoy an invigorating weekend of English Country Dance, set in our beautiful Farwell Hall with the lovely calling of Joanna Reiner and the captivating interplay between Daron Douglas and Karen Axelrod of Foxfire. Hand-made meals are provided by Red Barn Catering and there are affordable bunk or tenting options on-site. Never tried this type of dance before? It's easy to learn, and if you know left from right and can skip and walk, you already have half of it down! Experienced dancers will also help you along in a supportive manner. We also have a few workshops for musicians if you are interested in learning how to play for English Country dancing, and you'll get the chance to play for Sunday's last dance.
************************************
May 7, 2016: Harmonia in Concert at Farwell Hall 
Brilliant. Lush. Dazzling.." raves SingOut! Magazine.
Harmonia's
Two Events
! Both located at Folklore Village's Farwell Hall.
Saturday, May 7: Lecture, workshop and moderated discussion on Eastern European music with Harmonia.  
 3:00 pm - 5:00 pm.  Free and open to the public. 
Lecture by Rick March (author of "The Tamburitza Tradition" and "Polka Heartland").  Discussion with Harmonia moderated by Rick March and John C. Van Orman. 
Saturday, May 7th Concert:  7:00 Doors, 7:30 Concert
$10.00 Tickets! Call 608-924-4000 to reserve tickets with credit card. Or, mail in a check. Link below will take you to Brown Paper Tickets where you can buy tickets on-line.
Harmonia presents the traditional folk music of eastern Europe, ranging from the Danube to the Carpathians. Its repertoire reflects the cultures of this region: Hungarian, Slovak, Ukrainian, Romanian, Croatian and Gypsy. Performing on authentic folk instruments, and styled after turn of the century East-European Gypsy bands, their music is drawn from both the urban and rural traditions of Eastern-Europe. The ensemble's performances evoke the full range of human emotions; interspersing fiery, passionate virtuosity with soulful melancholy and nostalgic yearning. They have been called "obscenely talented" by the Folklore society of Washington D.C. and "a musical gem" by National Public Radio. The musicians come from varied East-European backgrounds; in Harmonia they have found a common musical language. Harmonia brings to the concert stage the vitality and excitement of ethnic weddings, celebrations, and smoky cafés that inspired composers such as Bartok, Brahms and Lizst. Whether performing in these traditional settings or in concert halls, Harmonia's members stay close to their roots. The six-piece ensemble uses instruments as varied as accordion, upright bass, violin, panflute, and cimbalom (the East-European 125 string hammered dulcimer).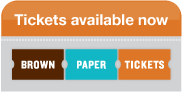 Funding is provided, in part by the Wisconsin Humanities Council, with funds from the National Endowment for the Humanities.  Any views, findings, conclusions, or recommendations expressed do not necessarily represent those of the National Endowment of the Humanities.  The Wisconsin Humanities Council supports and creates programs that use history, culture and discussion to strengthen community life for everyone in Wisconsin.
Additional funding is provided in part by the Wisconsin Arts Board, with funds from the State of Wisconsin and the National Endowment for the arts.        
In-kind donations courtesy of radio station WORT 89.9 FM.
~~~~~~~~~~~~~~~~~~~
Sunday, May 8, 2016
Folklore Village Mothers Day - Four Continents Bazaar of Crafts and Foods
Celebrate Mother's Day with a hands-on morning of cuisine and crafts at Folklore Village.  Bring women you love and family and friends to learn age-old culinary skills of mothers around the world, such as rolling Mediterranean grape leaves, shaping Tibetan momo, and making Japanese vegetable sushi and Mexican tacos.  Crafts include mixing Himalayan bath salts, writing names in Japanese and Arabic, braiding Challah ceremonial bread, and more.  Food stations and craft instruction run from 11:00 am - 1:00 pm on Mother's Day Sunday, May 8.  Enjoy live folk music, a spring plant and bakery sale, and sale of international music CDs.
The Friends of Folklore Village is hosting the Bazaar as part of the year-long celebration of the 100th year of founder Jane Farwell (1916-2016). 
[RSVP for the May 8 Bazaar by Monday, May 2 to 

CelebrateJane100@gmail.com

 or inquire at (608) 924-4000. Bazaar entry is $25 with reduced prices for children and youth. 

[

Space is limited: advanced registration requested. Cannot attend? Consider making a donation in honor of your mother or another special person in your life. Click link to register and to make a donation. 

https://squareup.com/store/friendsoffolklorevillage

.]

 

After May 2, call to inquire if space remains available.

 Contact the number above if you may have vegetable or flower seedlings to donate for the plant sale or if you are able to contribute something for the bake sale.]
~~~~~~~~~~~~~~~~~~~~~~~~~~~~~~~~~~~~
Folklore Village to receive grant from the Grammy Foundation to clean, assess, and catalogue the Jane Farwell Collection of International Folk Dance Recordings!
Read all about the grant HERE
Folkl
ore Village Centennial Fundraising Raff
le 2016
As we celebrate Folklore Village Founder Jane Farwell's 100th birthday, one of our special events is a Centennial Fundraiser. The fabulous prizes include a Centennial Quilt featurin
g the Folklore Village schoolhouse motif, 2 passes to a three day festival of your choice, a weekend vacation to Door County, and a family fun trip to Washington Island.
Tickets are $10 each or 3 for $25. The raffle will be held Saturday, November 12, 2016 during the Fall Fundraiser and you do not need to be present to win.
************
Our Annual Report for 2014 is now available
Hover over the CONTRIBUTE button above, or use this direct link:  2014 Annual Report
CONTACT: 3210 CTY BB Dodgeville WI  53533  608-924-4000